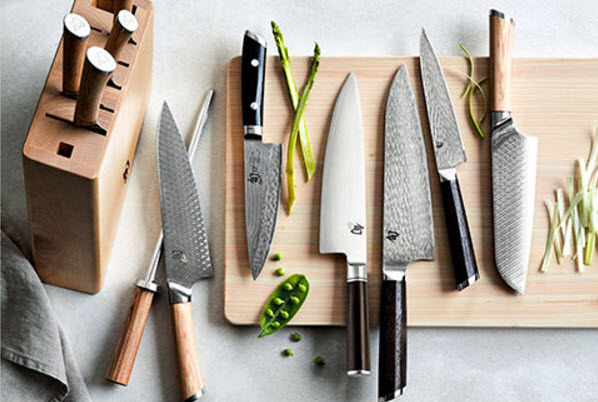 Williams-Sonoma Culinary Classes
Now through September 24, 2017
Chefs' Collective Series: Knife Skills Workshop

Sunday, September 3

Learn how to chop, slice and dice like professional chef. We'll share knife skills tips from the experts in our Williams-Sonoma Chefs' Collective and discuss the differences between various brands of knives. You can give them a test run as you practice your chopping skills. Then the instructor will prepare and easy recipe using your cut-up ingredients. Knife sharpening services are available- 1st knife is free, $5 per additional knife!

The Essential Instant Pot

Sunday, September 10

The best-selling Instant Pot has been a runaway hit, with a very enthusiastic following and users who swear by it. In this class, we will share some of our favorite tips and tricks for using your Instant Pot. Learn to make a delicious Beef and Bean Chili that we'll pair with Cornbread, all made in the Instant Pot.

$30 includes a copy of The Essential Instant Pot Cookbook.

Destination Wine Country Featuring Charlie Palmer

Sunday, September 24

We're excited to introduce our new and exclusive braising sauces, pan sauces and bold seasonings from award-winning chef, hotelier and cookbook author, Charlie Palmer. An early advocate for farm-to-table cooking, the chef built his iconic style around uniquely regional ingredients. These new products bring his dynamic flavors to life. Join us for a fun and delicious class.

$30 includes a take home gift from our new Charlie Palmer Collection.



Call 602-957-0430 for class times and more information.