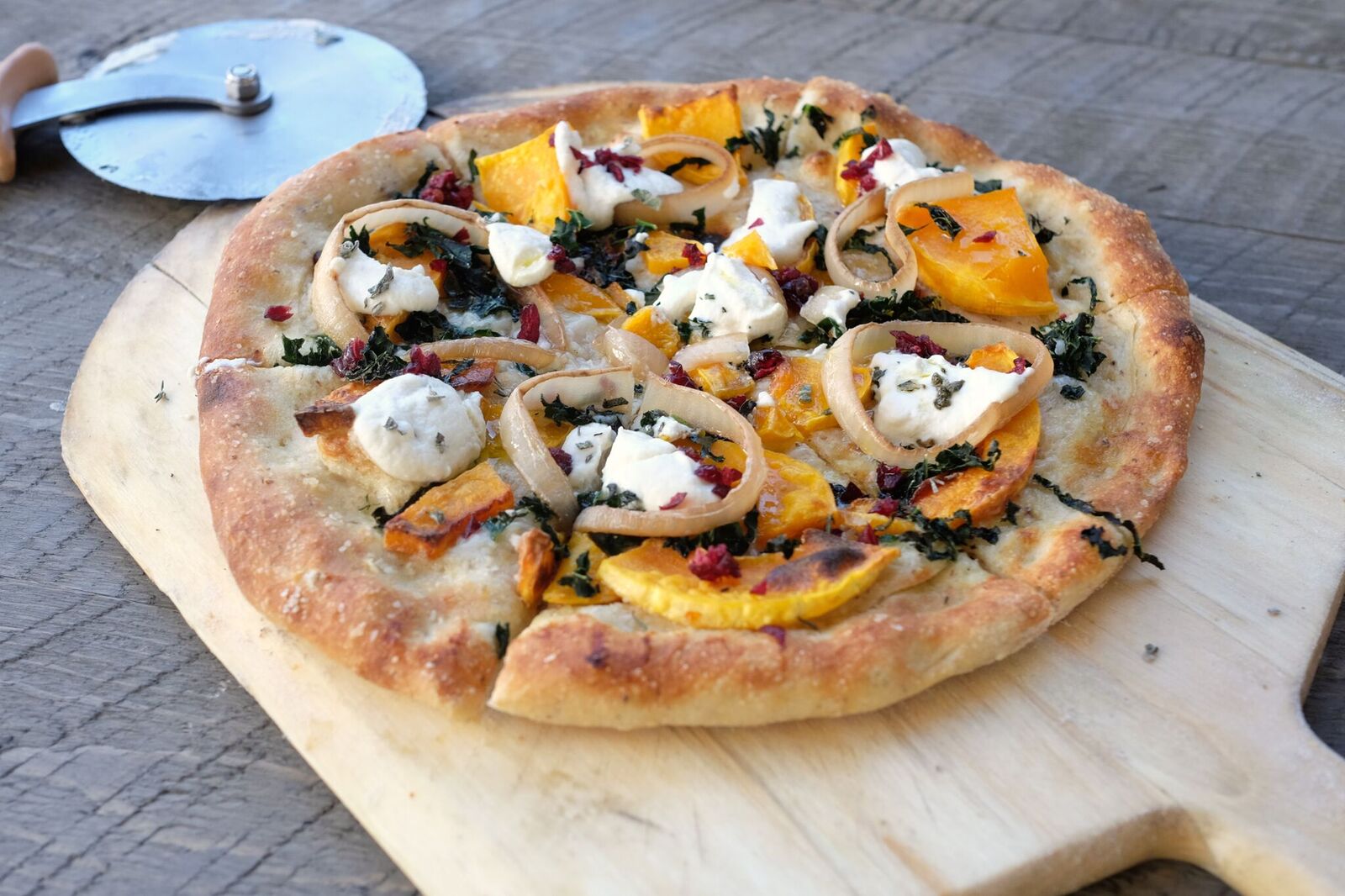 True Food Kitchen Fall Menu
Now through October 31, 2017
As summer comes to a close, True Food Kitchen will welcome the change of the seasons with the debut of its new fall menu on October 4.
True Food Kitchen's rotating menu of healthful starters, bowls, entrées, pizzas and salads features the season's ripest fruits, vegetables and other delicious ingredients at the peak of their freshness, flavor…and nutritional value to ensure optimal health.
Some highlights from our new Fall menu include:
• Roasted Heirloom Carrot starter featuring zahtar, pistachio, greek yogurt and dill
• Winter Squash Toast starter featuring brussels sprout, caramelized onion, lemon, saba and hazelnut
• The Autumn Ingredient Salad is a beautiful blend of fall produce including brussels sprouts, butternut squash, cauliflower, white bean, pomegranate, toasted mulberry, horseradish vinaigrette
• The Butternut Squash Pizza is a fall favorite, featuring smoked onion, organic kale, vegan almond ricotta and dried cranberry
• Brussels Sprout & Wild Mushroom Pizza is topped with taleggio, garlic and grana padano
• Moroccan Half Chicken with mission fig, heirloom carrot, chickpea, olive, spinach, chermoula
• The nutrient-packed Squash Pie dessert is True Food Kitchen's spin on the standard pumpkin pie featuring a gluten free and vegan graham crust and coconut whipped cream
• Fall favorites from the restaurant's scratch bar include Carrot & Turmeric Tonic and Pressed Apple Soda natural refreshers and a host of handcrafted cocktails like the Orchard Bourbon Sour.