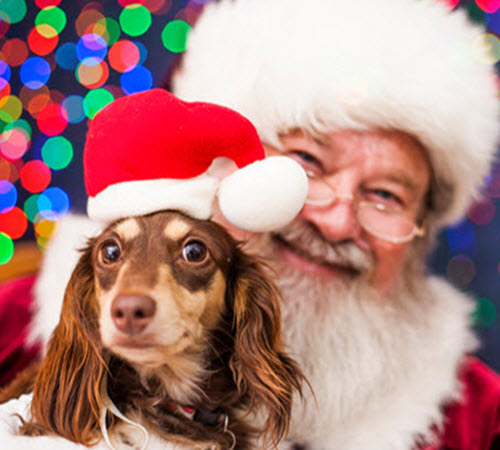 Santa Paws Pet Photos
December 16, 2017 12:00 PM - 2:00 PM
Has your best friend been a good boy or girl this year?
Pet photos with Santa will be available Saturday, December 16 from 12-2 PM. Your $10 donation benefits the Arizona Humane Society and includes a free 5"x7" printed photograph.
Guidelines for Pets
All pets welcome. Pets must be brought in a carrier or on a leash. Please use caution in transporting your pet to and from this event.

You know your pets best—if they will be too stressed by coming to a new place and potentially waiting near strangers and other pets, please be mindful of this and consider leaving these pets at home. You may want to bring favorite toys or treats along with you to the event to keep your pets calm and entertained. Depending on the time and location, there may be a short wait in line for photos.