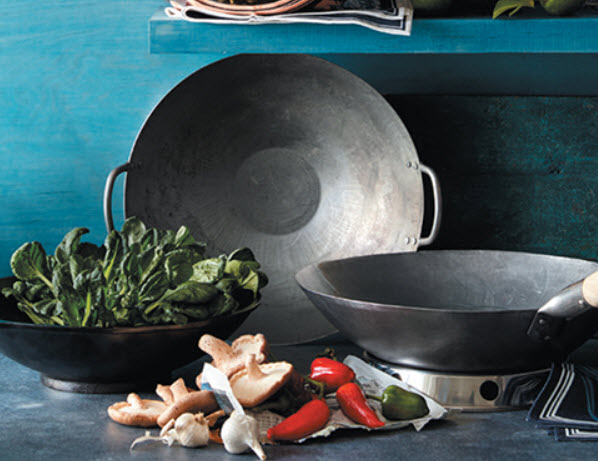 Williams Sonoma Culinary Classes
Now through January 28, 2018
Cookware Revolution feat. the NEW GreenPan Revolution

Sunday, January 7 at 10:00 AM

The GreenPan team has launched a cookware revolution with their innovative new nonstick cookware that is exclusively ours at Williams Sonoma. Join us and learn how easy it is to make healthy (and tasty) snacks using this durable cookware.
$30 per person includes a pan from GreenPan.
Ludo's Knife Skills Workshop
Sunday, January 21 at 10:00 AM
Our friend Chef Ludo Lefebvre owns some of the hottest restaurants in Los Angeles, including Petit Trois and Trois Mec. He utilizes Global Cutlery in his kitchens to make food prep a breeze. In this class, we'll share some of his tips and tricks for chopping, slicing and dicing like a pro. Then we'll use our prepped ingredients to create one of his favorite recipes. (Class taught by a Williams Sonoma Culinary Specialist)
Woks for Dinner
Sunday, January 28 at 10:00 AM

Need a quick and healthy meal? Grab your wok and stir-fry your way to a delicious dinner the whole family will love. Woks are also great for browning meats to perfection. Join us and learn some new recipes that you can cook in a wok at home.
$30 per person includes a wok.


Call 602-957-0430 for class times and more information.