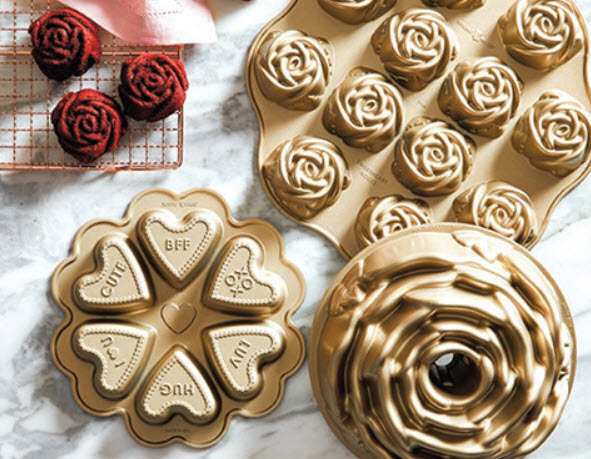 Williams Sonoma Culinary Classes
Now through February 28, 2018
Valentine's Day Naking

Sunday, February 11 at 10:00 AM

Sweeten your Valentine's Day with decadent desserts that are easy to make at home! We'll be sharing some of our favorite recipes plus baking tips and tricks to make your desserts "Instagram Worthy."

$30 per person includes a Valentine Cakelet Pan.

Pinch of LA featuring the Roy Choi Collection

Saturday, February 17 at 11:00 AM

It's impossible to bottle up all that Roy Choi is- an L.A. local chef with street cred, a classically trained chef, a socially conscious leader of the food access movement- yet his new collection of sauces and seasonings for Williams Sonoma gets close. In this class, we'll explore the flavors that have made his restaurants like Kogi, Chego, A-Frame, POT, LocoL, and Commissary at the LINE LA some of the most popular restaurants in Los Angeles.
$30 per person includes a sauce and a seasoning blend from Roy Choi's Williams Sonoma Collection.

Cooking with Cast Iron

Sunday, February 18 at 10:00 AM

Prized by restaurant chefs and home cooks for generations, cast iron cookware is essential for any kitchen. It retains heat exceptionally well, making it ideal for braising one-pot meals, grilling meats and vegetables and so much more. Discover how to make the most of your cast iron cookware and keep it in tip-top shape.


Call 602-957-0430 for class times and more information.