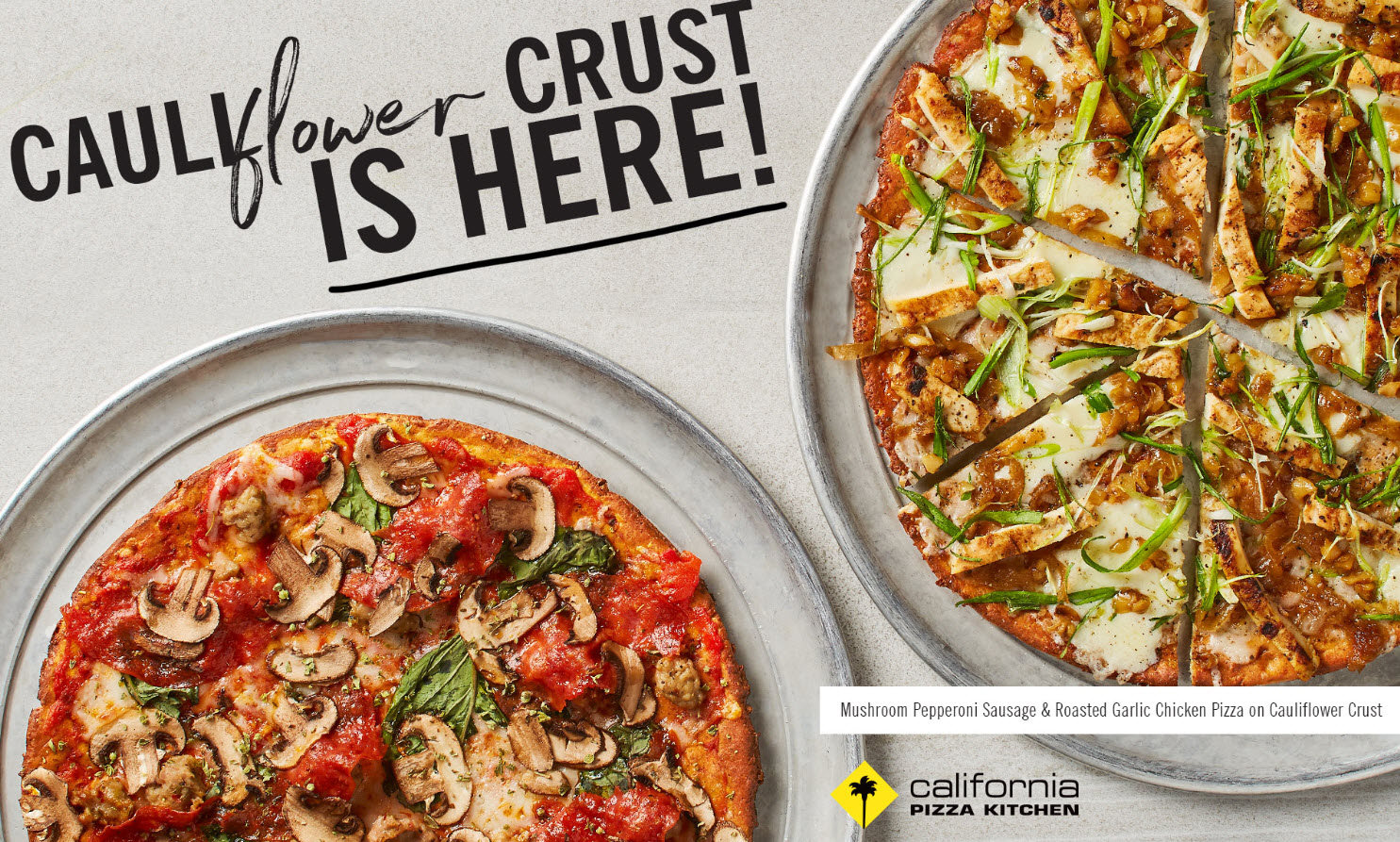 Cauliflower Crust is Here!
Now through April 30, 2018
It's a delightfully different source of vegetable fuel and a uniquely delicious way to enjoy pizza!
Made with all gluten-free* ingredients, this is the low-carb alternative to our hand-tossed artisan dough.
*Our cauliflower crust is made using gluten-free ingredients, based on information from our supplier. However, due to our current kitchen space, only the pizzas listed on our separate Gluten-Free Pizza menu can be prepared using Gluten Intolerance Group's certified gluten-free procedures. Non-certified menu items are prepared in shared cooking and preparation areas and may not be completely free from gluten. Guests should inform a manager of any gluten intolerance.