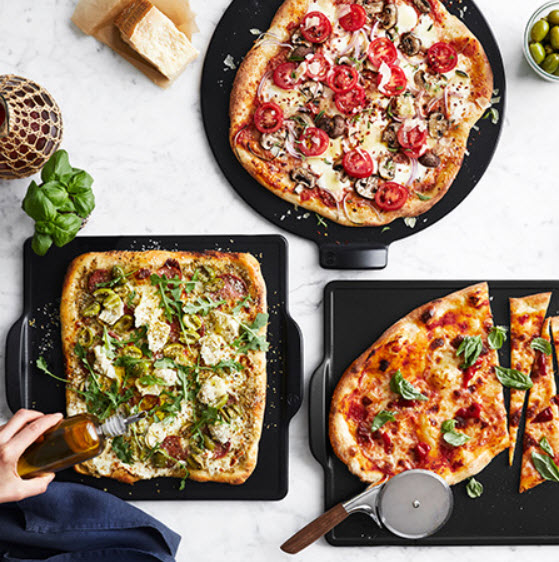 Williams Sonoma Culinary Classes
Now through August 26, 2018
Summertime Pizza Party

Sunday, August 12 at 11:00 AM

Looking for an easy way to entertain this summer? Host a pizza party! Set out the dough and toppings, then let your guests get creative and assemble their own pizzas. We'll show you how to turn out pies with crisp crusts that will rival ones from your favorite pizzeria.
$30 per person includes an Emile Henry pizza pan
Instant Pot Pasta Party
Thursday, August 23 at 6:00 PM

There's no end to the wonderful meals you can prepare in the Instant Pot. In this class you'll learn how to make pasta from scratch and cook a hearty Bolognese sauce. It's perfect for a weeknight family dinner or a casual get-together with friends.
$30 per person includes Williams Sonoma Instant Pot Bolognese Sauce
Cooking with Copper: Giada's Pasta Pop Up
Sunday, Ausgust 26 at 11:00 AM

We're celebrating the launch of All-Clad's New Copper Cookware Collection with a fun class all about cooking with copper. We'll be whipping up a delicious meal that's perfect for a quick and easy weeknight dinner featuring our new Vodka Pasta Sauce from best-selling cookbook author Giada De Laurentiis.
Call 602-957-0430 for class times and more information.