---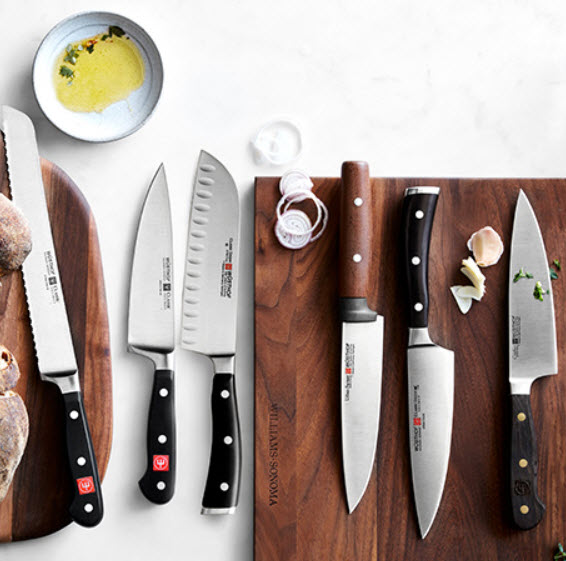 Chop Like a Chef Knife Skills Class | Sunday, March 17 at 11:00 AM
Chefs make cooking prep look easy with lightning fast knife skills. We're reaching out to some of our chef friends and sharing their best tips and tricks for chopping, slicing, and dicing like a pro.
$60 per person includes a Wüsthof Santoku Knife
Comfort in an Instant | Sunday, March 24 at 11:00 AM
The Instant Pot makes getting meals on the table fast, convenient, and utterly delicious
-and with less mess and stress than any other kitchen appliance. In Comfort in An Instant, Melissa Clark elevates the classics with her trademark bold flavors. We'll make two of the most popular recipes from the book that are perfect to satisfy a comfort food craving.

$30 per person, includes a copy of Comfort in an Instant
World of Williams Sonoma: Cooking with Stainless Steel Cookware | Sunday, March 31 at 11:00 AM
Step into the World of Williams Sonoma and experience the features and benefits of cooking with our Thermo-Clad Stainless Steel Cookware. Thoughtfully designed, thoroughly tested, and made with care, this one-of-a-kind cookware is beloved by cooks, with five years of five-star reviews!
Admission to this event is free
Call 602-957-0430 for class times and more information.
Learn More >
Ready, Set... Cheers!
Now through March 31, 2019 | California Pizza Kitchen
Indulge without sacrifice with your fresh NEW favorites! • KETEL ONE BOTANICAL & SODA, fe...
March Calendar of Events
Now through March 31, 2019 | Color Me Mine
Join Color Me Mine all month long for exciting pottery painting events! See flyer for full March cal...