Book your first laser facial for $100
---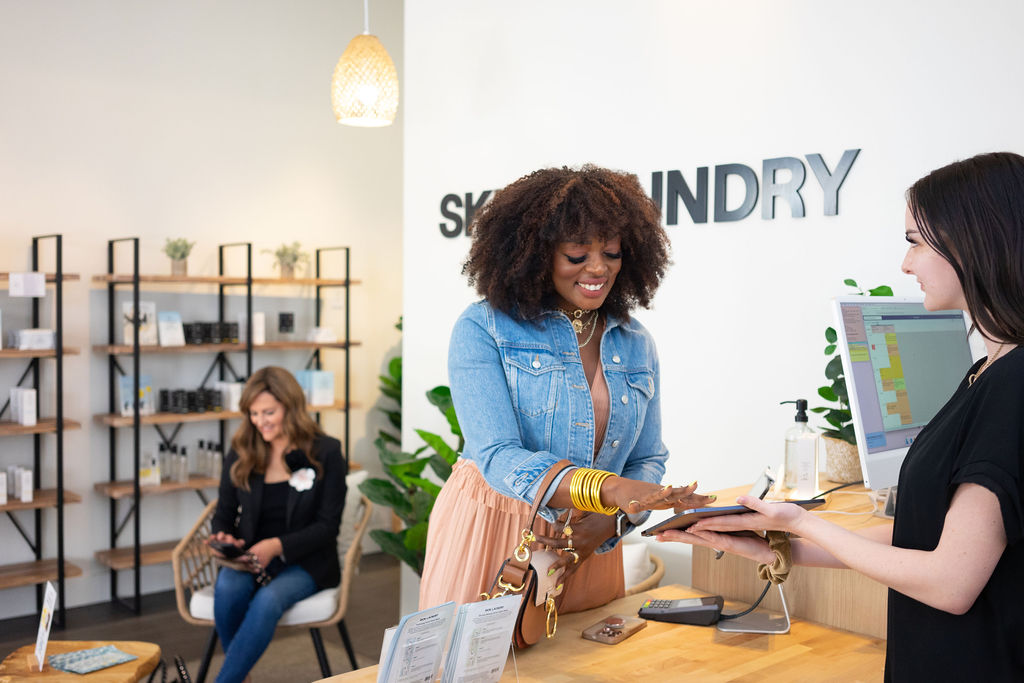 Skin Laundry is a top-rated worldwide facial
clinic, specializing in laser and medical-grade facials that are less than 30 minutes, have little-to-no downtime, are non-invasive, and give transformative results. These treatments target both layers of your skin to correct and prevent skin issues such as acne, wrinkles, melasma, rosacea, hyperpigmentation, fine lines, and much more. At the same time, Skin Laundry facials help build collagen deep within the skin. Visit us for the first time with a special offer on our Signature Laser facial and sign up for Laundry Club to gain access to monthly discounted facials, skin care products + more membership perks. Our skin care treatments are customized to best suit your personal skincare needs and are safe and effective for all skin types and tones.
Book your first laser facial corrects and prevents breakouts, rosacea, and pigmentation, and builds collagen deep within the skin for $100 today.

Book your appointment