---
Hours
Please check with individual stores and restaurants for their current hours.
MONDAY: 10 AM - 7 PM
TUESDAY: 10 AM - 7 PM
WEDNESDAY: 10 AM - 7 PM
THURSDAY: 10 AM - 7 PM
FRIDAY: 10 AM - 7 PM
SATURDAY: 10 AM - 7 PM
SUNDAY: 12 PM - 6 PM
Holiday Hours
Peak hours are Fri-Sun 11am-4pm.
Avoid the crowds by shopping our early or late extended hours.
Saturday 12/05: 10 AM - 8 PM
Sunday 12/06: 12 PM - 6 PM
Monday 12/07: 10 AM - 8 PM
Tuesday 12/08: 10 AM - 8 PM
Wednesday 12/09: 10 AM - 8 PM
Thursday 12/10: 10 AM - 8 PM
Friday 12/11: 10 AM - 8 PM
Saturday 12/12: 9 AM - 9 PM
Sunday 12/13: 11 AM - 8 PM
Monday 12/14: 9 AM - 9 PM
Tuesday 12/15: 9 AM - 9 PM
Wednesday 12/16: 9 AM - 9 PM
Thursday 12/17: 9 AM - 9 PM
Friday 12/18: 9 AM - 9 PM
Saturday 12/19: 9 AM - 9 PM
Sunday 12/20: 10 AM - 9 PM
Monday 12/21: 9 AM - 9 PM
Tuesday 12/22: 9 AM - 9 PM
Wednesday 12/23: 9 AM - 9 PM
Thursday 12/24: 9 AM - 6 PM
Friday 12/25: Closed
Saturday 12/26: 9 AM - 9 PM
Sunday 12/27: 12 PM - 6 PM
Monday 12/28: 10 AM - 8 PM
Tuesday 12/29: 10 AM - 8 PM
Wednesday 12/30: 10 AM - 8 PM
Thursday 12/31: 10 AM - 6 PM
Friday 1/01: 10 AM - 6 PM
When You're Ready, We're Ready to Welcome You Back
We all need something to look forward to again. And nothing is more exciting than planning that next perfect getaway. The one that can't get there soon enough. Because the journey begins the moment we decide to go somewhere. Anywhere. It's time to feel that feeling once again. Let's get inspired. Let's save a date. Let's book a trip. And aim for the destination that will feel like no other.
We are proud to be a supporter of the Let's Go There campaign, joining the collective travel industry, including brands and organizations, from airlines to hotels and resorts, travel advisors, car rentals and theme parks, across every state and city in the U.S. to reignite America's sense of wanderlust. We are all working together to inspire your next great adventure and ensure your future trips are as comfortable as possible.
Let's Go There. When it's time for you, we'll be ready.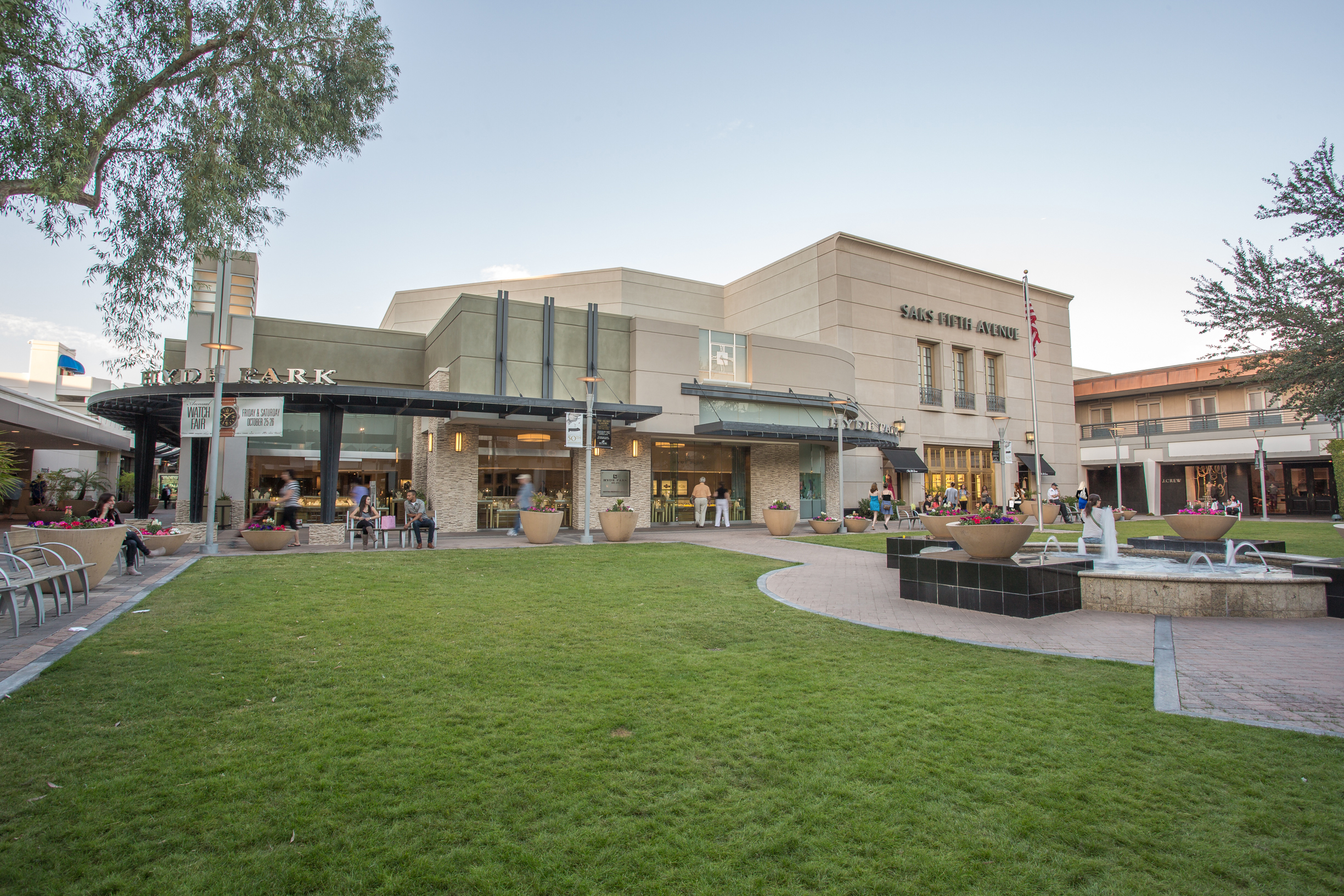 Visitor Incentives
Make your visit even better with complimentary visitor incentives, special offers and discounts for participating stores and restaurants.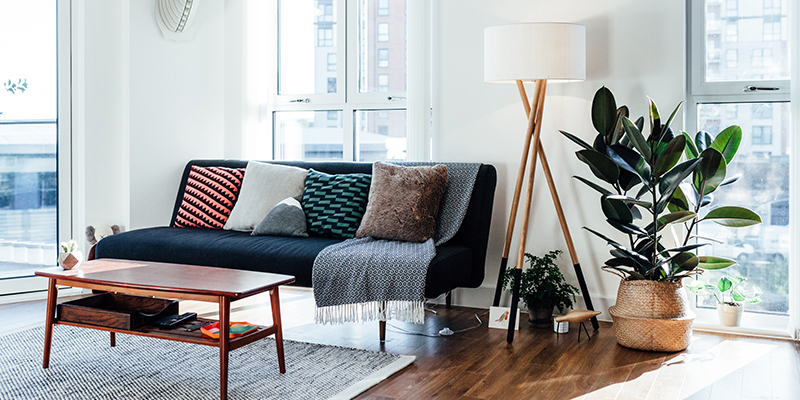 Hotels & Resorts
As a premier place to shop and dine in the area, we have exclusive incentives to visit, plus local insights into nearby hotels, resorts and other attractions.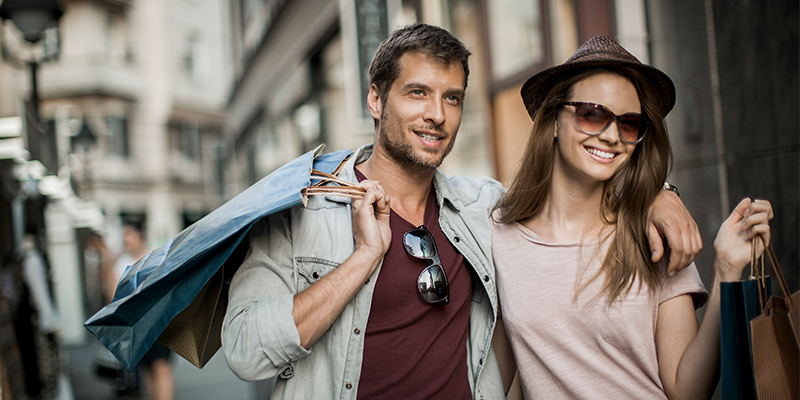 Tourism Professionals
Our Macerich Tourism program gives you more with Visitor Savings, special shopping packages and hotel partnerships.
---
Planning a Visit
Known as the "crown jewel" because of its regal history and unmatched ambiance, Biltmore Fashion Park serves as home to some of the finest shopping in Arizona. Anchored by the state's only Saks Fifth Avenue, even the most sophisticated of shoppers can't resist our selection of high-end retailers including - Brooks Brothers, Jo Malone London, Macy's, Pottery Barn, Ralph Lauren, and Williams-Sonoma. Delectable dining is around every corner at Biltmore Fashion Park with sensational restaurants like The Capital Grille, True Food Kitchen, Seasons 52, and Cheesecake Factory. Biltmore Fashion Park is an unmatched shopping and dining experience that will leave you delighted and yearning to come back for more.

Travel Industry Professionals - Visit MacerichTourism.com

Easy means everything for seasoned travelers – and travel professionals. The recently launched MacerichTourism.com is a one-stop shopping resource for travel industry professionals. This business-to-business, multi-lingual website highlights shopping-centric tourism programs for tour operators, meeting planners, motorcoach operators, resort and hotel partners, as well as travel media.


State and Local Tourism Resources


For more tourism information contact:

Macerich Tourism Marketing Department

Kate Birchler, AVP Tourism Marketing
kate.birchler@macerich.com
Visit Phoenix

400 E. Van Buren Street
Suite 600
Phoenix, AZ 85004
Phone: 877.CALLPHX or 602.254.6500
Click here for Phoenix visitor information.


Experience Scottsdale

Galleria Corporate Centre
4343 N. Scottsdale Road
Suite 170
Scottsdale, AZ 85251
Phone: 800.782.1117 or 480.421.1004
Click here for Scottsdale visitor information.


Arizona Office of Tourism
1110 W. Washington Street
Suite 155
Phoenix, AZ 85007
Phone: 602.364.3700
Click here for visitor information for the State of Arizona.
---
Parking
Biltmore Fashion Park offers complimentary parking on the north, west and east sides of the center as well as in the four-level parking garage.
Premium parking is available on the south side of the center with two hours free parking offered with validation from stores and restaurants.
SMS Valet, the first fully ticketless solution, is now available. To use, simply check in at our valet to receive your Welcome Text, then skip the line and request your vehicle via text. Your car will be ready for you when you arrive at the valet stand on the south side at the Porte Cochere and at additional restaurant locations.
Step By Step for Premium Parking
Enter the lot, park and take the token with you
Give the token to store or restaurant associates to validate (all stores and restaurants within the center validate with the presentation of same-day Biltmore Fashion Park receipts).
Visit any Pay Station before returning to your vehicle (Pay Stations are located in each of the Premium Parking lots).
Parking Fees for Premium Parking
Up to 1 Hour: Free with Validation | $1 without Validation
1 Hour to 2 Hours: Free with Validation | $2 without Validation

2 Hours to 3 Hours: $1 with Validation | $3 without Validation
3 Hours to 4 Hours: $2 with Validation | $4 without Validation
4 Hours to 5 Hours: $3 with Validation | $16 without Validation
5 Hours to 6 Hours: $4 with Validation | $16 without Validation
Over 6 Hours: $16 with Validation | $16 without Validation
Lost Token: $16 with Validation | $16 without Validation